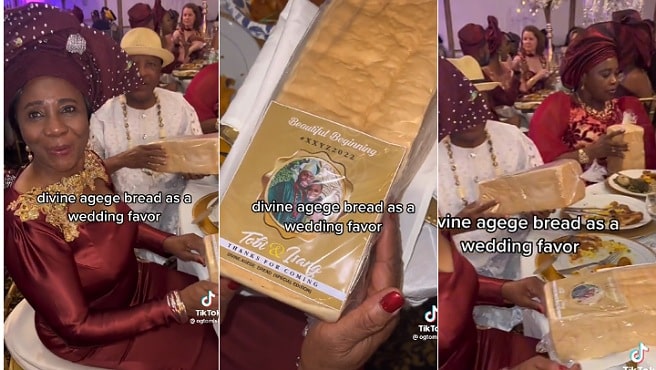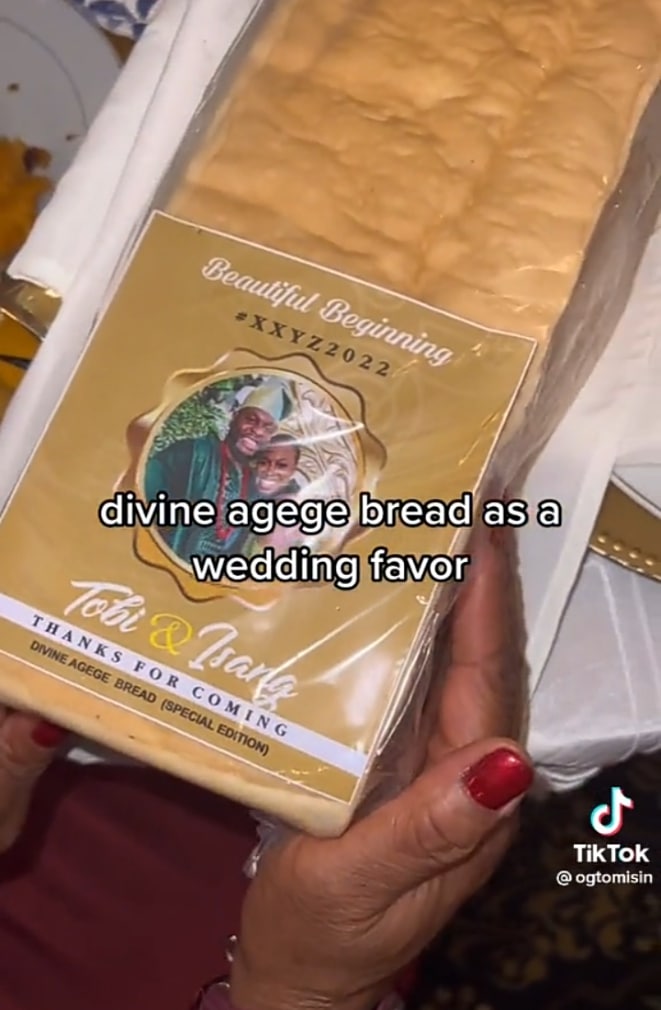 Wedding guests could not contain their shock after receiving 'agege bread' as souvenir at the venue of the wedding reception.
Video: Children Disgrace Cheating Father, Confront Him, Display Evidence On Big Screen
A viral video showed the guests staring in shock while receiving the loaves of bread at the venue.
Moment ninjas escort house guests out of Biggie's house (Video)
The video has stirred mixed reactions from netizens. While some showed support for the choice of gift, others found the incident rather hilarious.
Like____felicity said: "Make sense, hunger dey abeg na to smuggle like 5loaves comot😂😂😂😂."
High_chenna wrote: "Fry egg with indomie seasoning and put it inside 😩🥺."
Obia_nuju_ added: "😂😂😂 I'll come to this wedding and I'll change seats till I pack plenty bread home."
They Shot Me In The Head – Kidnapped Former UI DVC, Agbaje Narrates Traumatic Ordeal
Watch the video below: