Nigerian singer, Speed Darlington, got upset after a curvy lady rejected his request to give her a ride in his car.
Speed Darlington, who shared the video via TikTok was driving when he saw the lady, and he followed her until she entered a pharmacy.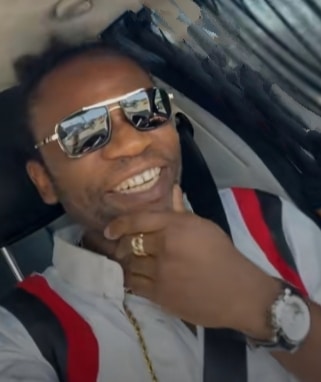 "The yansh look like 48inches, I for like tour down," he captioned.
He didn't give up as he waited for her to come out, and kept rehearsing what he will say to get her attention.
When she finally came out, he tried getting her attention but the lady ignored and further refused his offer to give her a lift.
Speed wasn't happy about this and he said the lady looks 30 and above anyway. He also screamed at her to 'roast in the sun'.
See the video below: