The controversial Naira swap policy of the Federal Government may have taken a toll on the turnout of voters for the State Assembly election in Ondo state.
PAY ATTENTION: Please Follow Our Social Media Pages For Instant Updates
LIKE AND FOLLOW US ON FACEBOOK
Tribune Online who visited some polling units in the Alagbaka area within the Akure metropolis discovered that only a few people were seen at the voting centres as of 10.30 am.
Accreditation and voting are expected to commence, simultaneously, at 8 am to be concluded by 2.30 pm.
At Ward 5, Unit 2, Ward 5, Unit 36( Fiwasaye Open Space,) only a few voters were seen in the queue.
The turnout was not different at ward 5, units 19 and 18, inside Alagbaka Primary school where a few voters were sighted in queues.
Conversely, the situation was, however, different at Automated Teller Machine(ATM) where residents besieged the banks to withdraw money.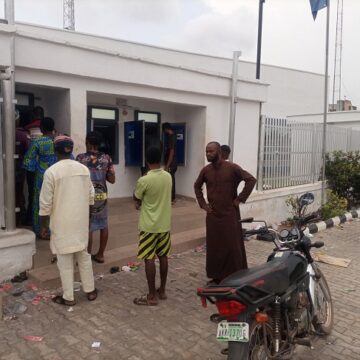 At two ATMs in Alagbaka, a large number of people were sighted taking their time to make cash withdrawals. People also thronged two other ATMs close to the Independent National Electoral Commission(INEC) office in Akure.
A polling agent of the All Progressives Congress, Arewa Stephen, who spoke with Tribune Online at Ward 5, Unit 18, Alagbaka Primary school also attributed the poor turn at polling centres to the fact that no governorship election is being conducted in Ondo state.
Tribune Online checks revealed that the incumbent Governor, Rotimi Akeredolu, won a fresh mandate in October 2020.
Stephen said the fact that only state lawmakers are being elected must have contributed to the poor turnout.
He said:" You know unlike in 28 other states where Governorship and State Assembly elections are holding today, Ondo state election is different. People aren't really showing interest. A lot of our people are using the weekend to go and queue at banks to withdraw money. Maybe the turnout will change in the afternoon. You know voting and accreditation ends at 2.30 pm," he said.
The polling agent commended the INEC staff for early arrival at the polling units. He also said there was no issue over the Bimodal Voters Accreditation machine (BVAS) which he noted is working perfectly.
Source: Tribune Online