Nigerian chef and rave of the moment, Hilda Baci, has revealed the major problem she faces due to her large 'backside'.
Hilda Baci became a huge internet sensation after breaking the Guinness World Record yesterday with over 100 hours, 20 minutes.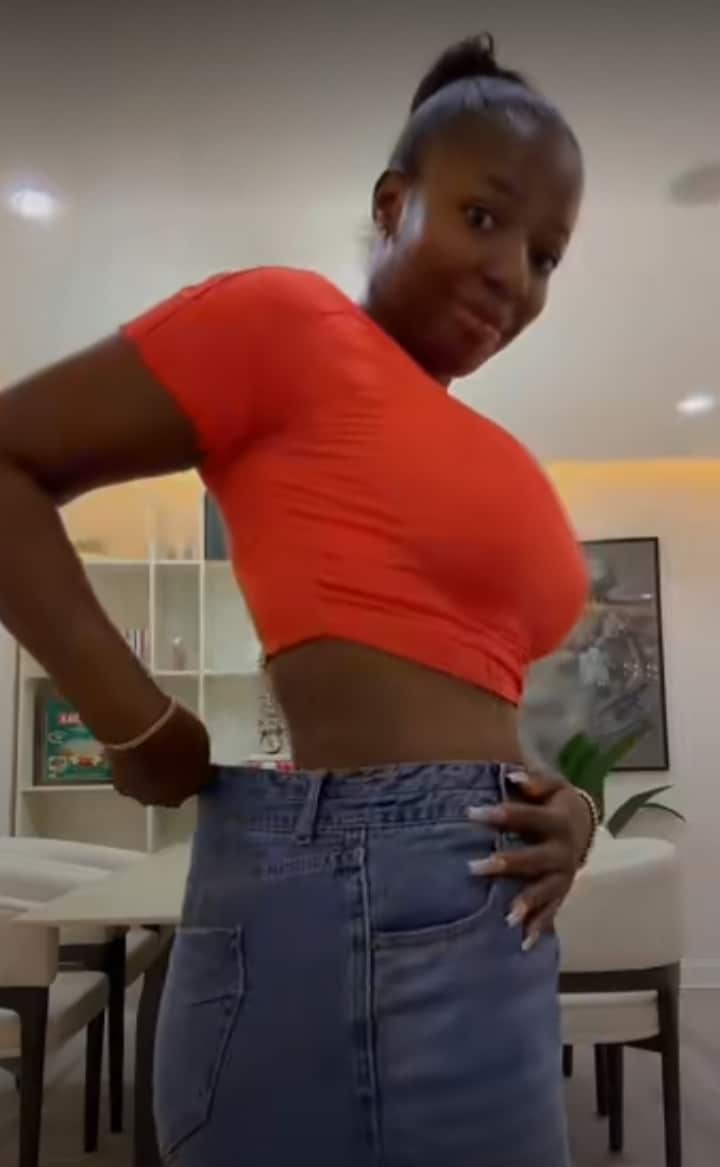 Hilda, who shared a video flaunting her body on TikTok, said the problem with her big backside is the space behind every Jean she wears.
According to her, she has to go to her friend's place always to get her jeans trousers stitched before they can fit.
"These are the issues but who are we kidding, I don't mind the dunny stitch", she wrote.
Watch the video below: