Days after supporting her for eating dog meat, Okon Lagos bumped into Hilda Baci inside a plane and his reaction was so hilarious.
Hilda Baci shared the video on her Instagram page showing the moment Nollywood actor, Ime Bishop Umoh, popularly known as Okon, got into the plane as her seatmate.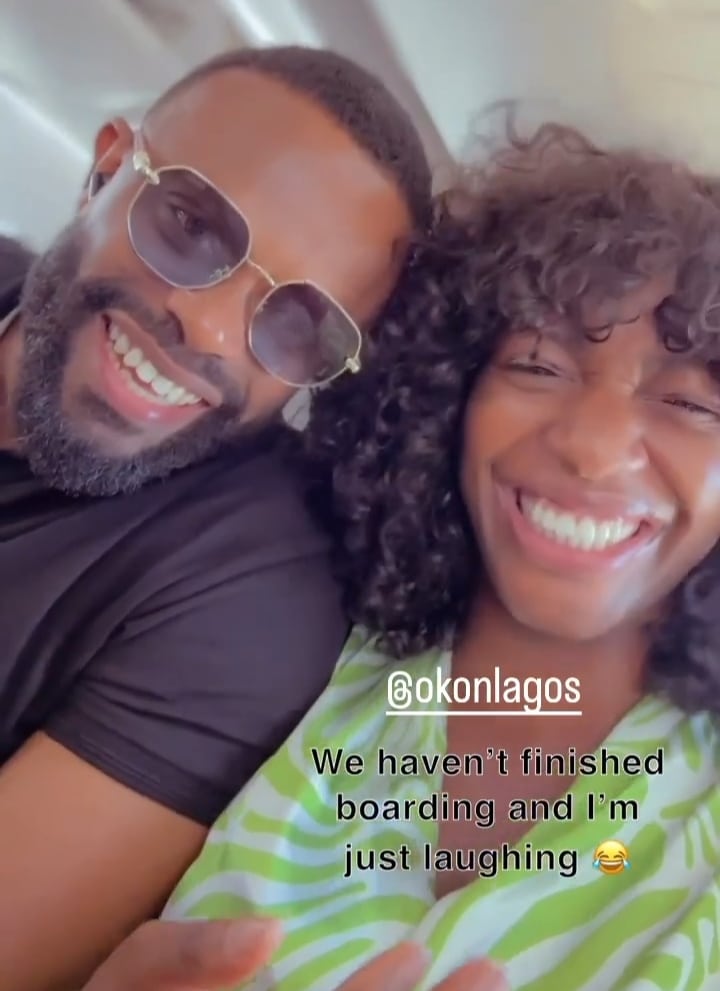 "We haven't finished boarding and I'm just laughing," Baci wrote in the caption of the video.
In the video clip, she and Okon couldn't stop laughing together on the plane as they filmed themselves.
This is coming days after Okon Lagos berated the president of Dog Lovers Association for calling out famous chef Hilda Baci over her dog meat delicacy.
It was earlier reported that the Guinness World Record-breaking chef had elicited backlash from one Jackie Idimogu, the president of Dog Lovers Association, after a video of her and an influencer trying out a dog meat delicacy went viral.
Okon who reacted to this tagged the woman as cloutina, further noting that she wants to dim Hilda's shine by inciting Western hate.
He pointed out to the lady that eating dog meat is a delicacy in Akwa Ibom which happens to be where Hilda is from.
Watch video from Hilda Baci and Okon Lagos' meeting below: