Famous Nollywood actress, Mercy Johnson Okojie mourns as she shares the heartbreaking news of the passing of her father.
She made this known on her Instagram page on Friday, barely 24-hours after celebrating the birthday of her daughter.
Expressing her grief, she stated that she would never understand why God took him and emphasized that his death is unacceptable.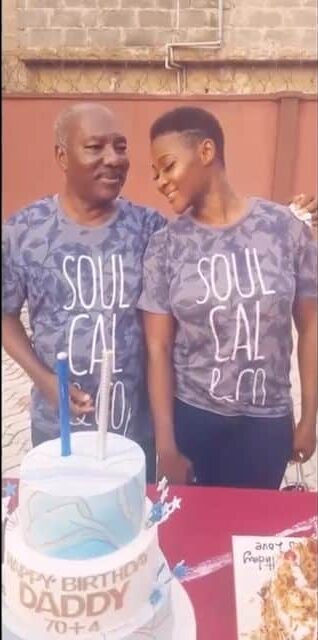 Mercy Johnson described her father's demise as the most painful experience she has ever had. Okojie also mentioned that the only possible explanation for his passing is that God loves him more than they do.
"For the rest of my life Daddy, I will keep asking God why? I don't think I will ever understand why he has taken you from me. And if he responds, I don't even think I will accept it.
They say love saves but my love did not keep you here with us. The great pain I feel now is the greatest pain of all.
Rest In Peace my gentle father, NWO Johnson Ametuo Daniel. D.A Johnson, God clearly loves you more, that's the only explanation that makes any sense to me," she wrote.
Watch the video below …