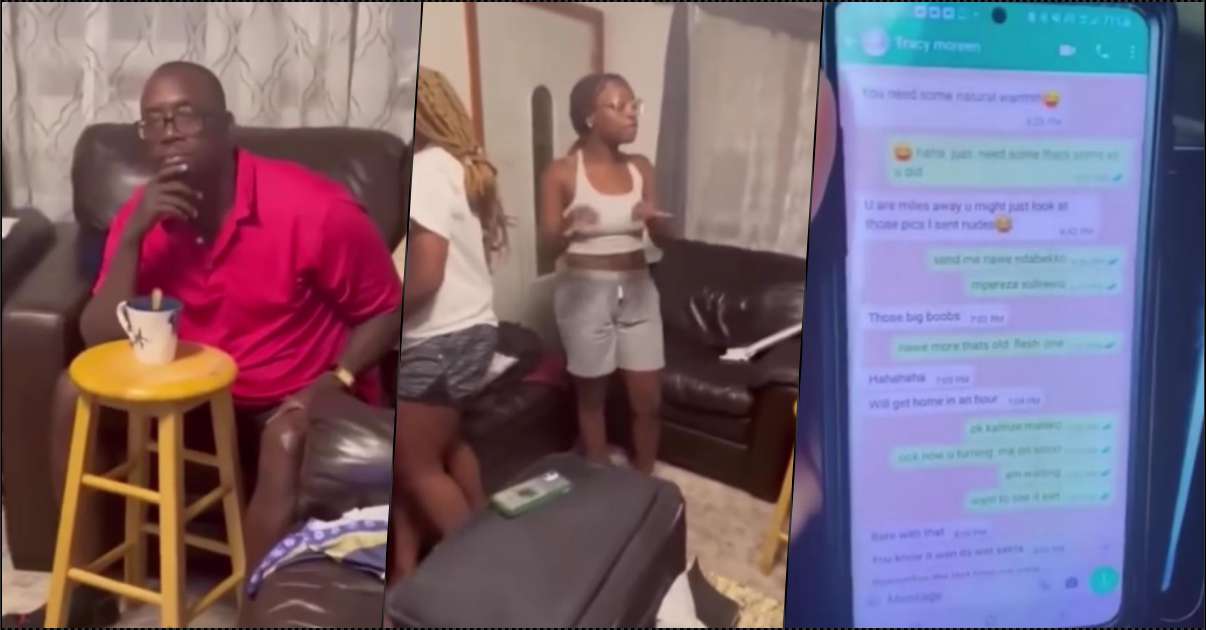 An embattled man is left in a tight spot as his grown children confront him in the presence of their mother for cheating.
Update: Why Police Released Six, Detained Two Davido's Workers Arrested Over Ifeanyi's Death
A video making rounds on social media captured the moment a father was left shocked at the mess he found him in while his kids displayed prove of his infidelity on a big screen.
One of the man's daughters blamed him for his repeated infidelity despite overlooking it multiple times.
Video: Prophet Who Predicted Ifeanyi's Death Tells Davido What Do, Says There Is Another Danger
A heartbroken daughter amongst the rest broke down emotionally as she threatened to send the father packing and beat him up.
Watch the video below: